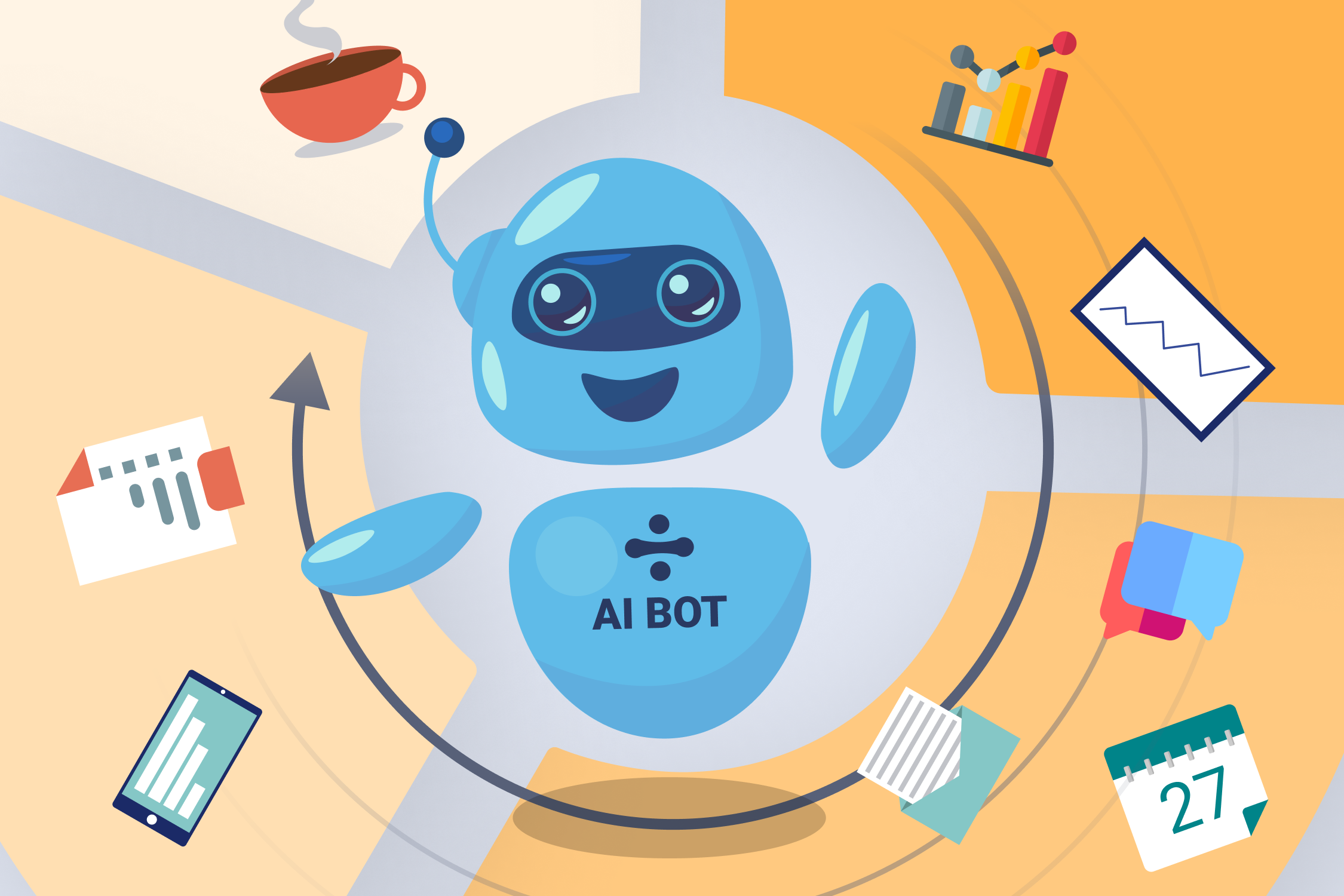 AI filtered collaboration to reduce the noise and help you focus
Every minute of our day, we are constantly being either directly or indirectly alerted on various collaboration topics. It becomes a chore to look through the information you are receiving only to filter out the important topics you need to review to get your job done. With Buj app you can let the system help filter that noise for you. By using our ML algorithm and ability to process real-time data triggers, Buj app is able to determine what is important for a given user. We let the user focus on "doing their work" instead of spending valuable time looking through the stream of information.
---
The Current Way — Constant Distractions and Noise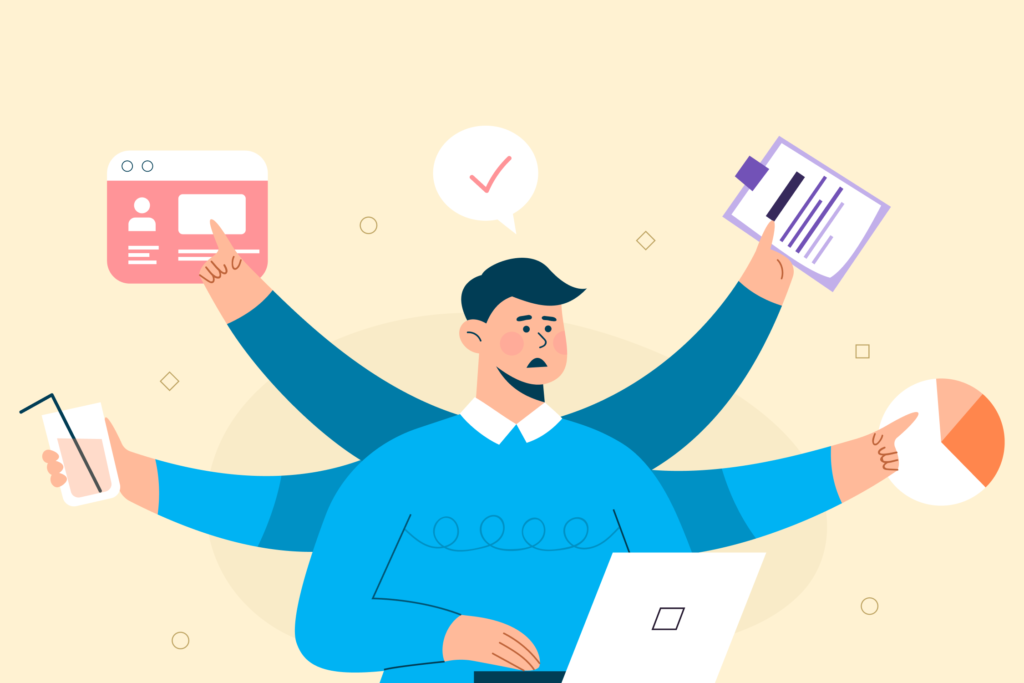 Most collaboration apps like Slack, MS Teams, Quill, ClickUp are primarily focusing user attention on every possible message (important or unimportant) to fill the chatter stream.
Users are not able to easily filter out important messages from something they can review later.
That leads to a lot of time being wasted on filtering messages instead of getting closer to accomplishing a set objective.
---
The Solution — Automatically Filtered Collaboration
Buj approaches AI-filtered collaboration differently. The user's feed is automatically filtered to help deliver only the most relevant messages. Buj leverages a number of data activity triggers to help drive filtered feed.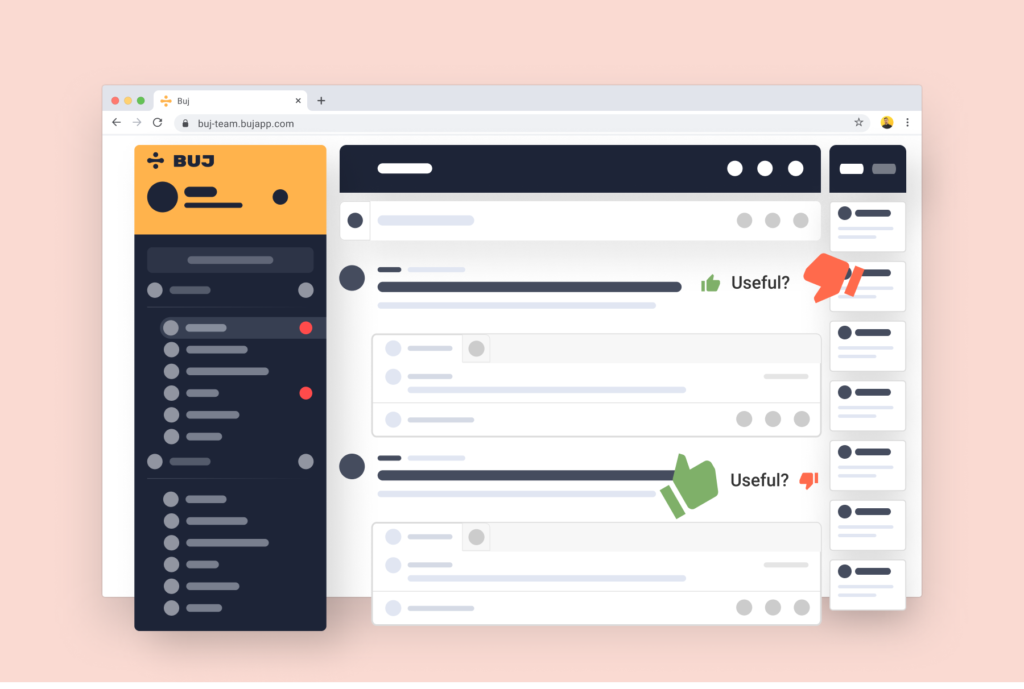 In real-time, apply data triggers to help refine your feed.
Let the user override the formula and mark a given document as important.
With Buj, users are able to perform their daily work, while tracking activities tied to an objective via a real-time Focus Score. That helps align the company towards common objectives.
AI filtered collaboration gives clarity to the user and helps them focus even more.
You might ask, how does AI Score actually work, it's our secret sauce! Here are some of the activity criteria we are using to attribute to that score: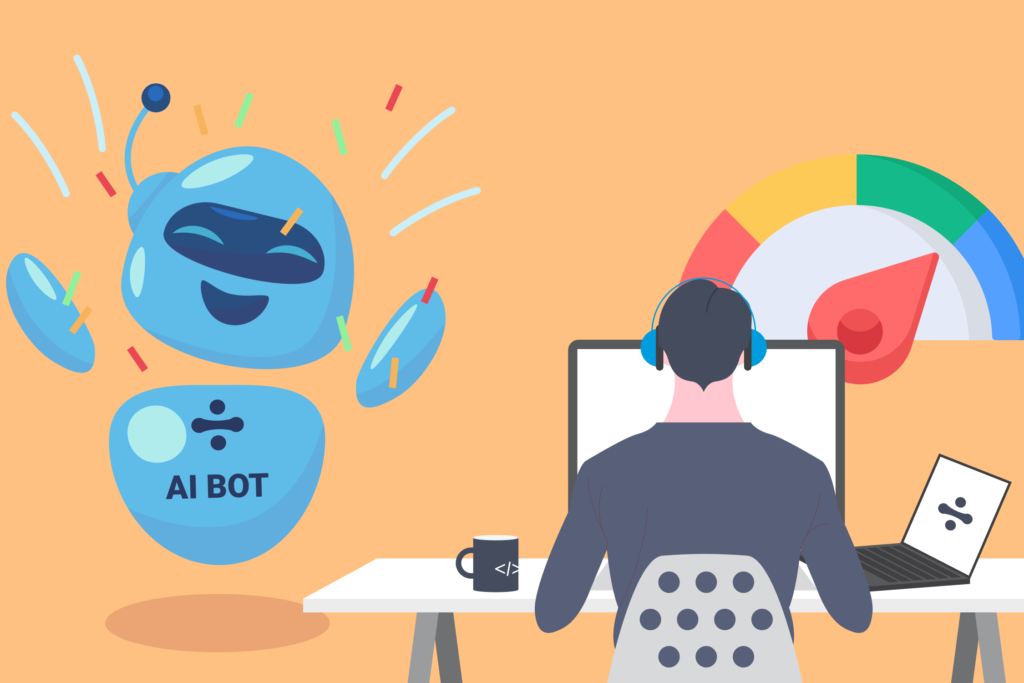 User marking a post as useful/not.
We have rules for the appearance of words like "important, critical, $, money" and similar – usually, we would set higher importance on these posts.
Is it a post created by a bot or by the user? Filter out bot posts automatically.
Does the post have actions on it or attachments?
Is this post shared or not?
---
Other Benefits of Buj that will help you get work done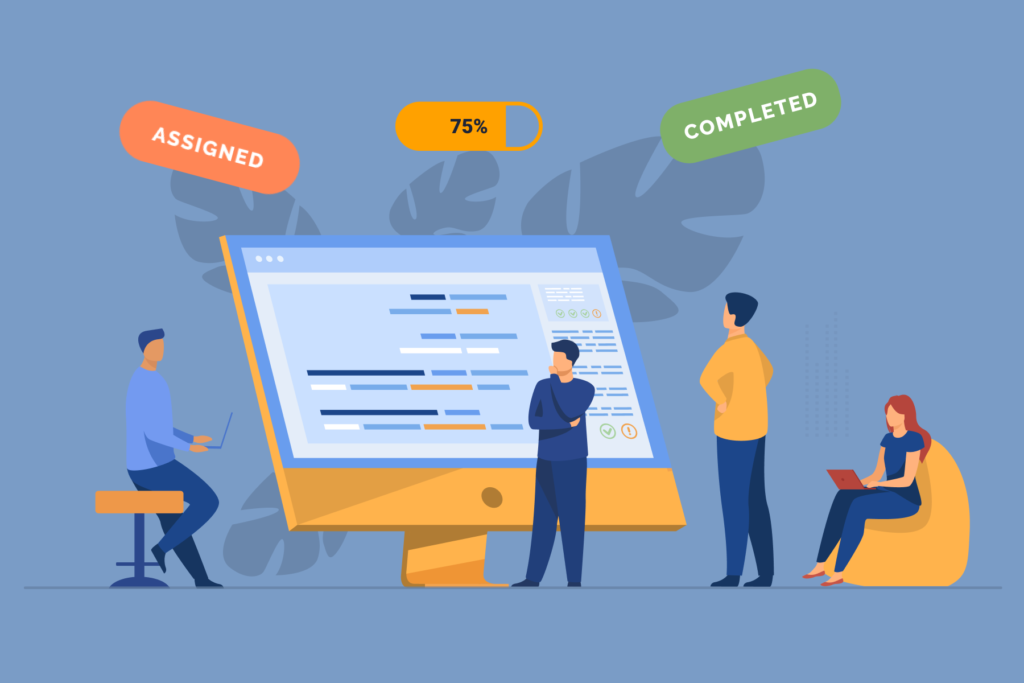 Focus your work via a Live Score, don't spend time tracking your work, let Buj do it for you.
Advanced video conferencing, including virtual desks and team meeting rooms to reach any colleague on-demand.
Ability to automate repetitive tasks by triggering data-based decisions.
A number of integrations available with JIRA, GitHub, GitLab, Jenkins, Slack, and others.
User engagement data to help with audit and compliance.
---
Take the chore out of trying to figure out what message is important, and which one is not. Buj app will allow you to quickly get a glance at what you should be focusing on.
Tags In