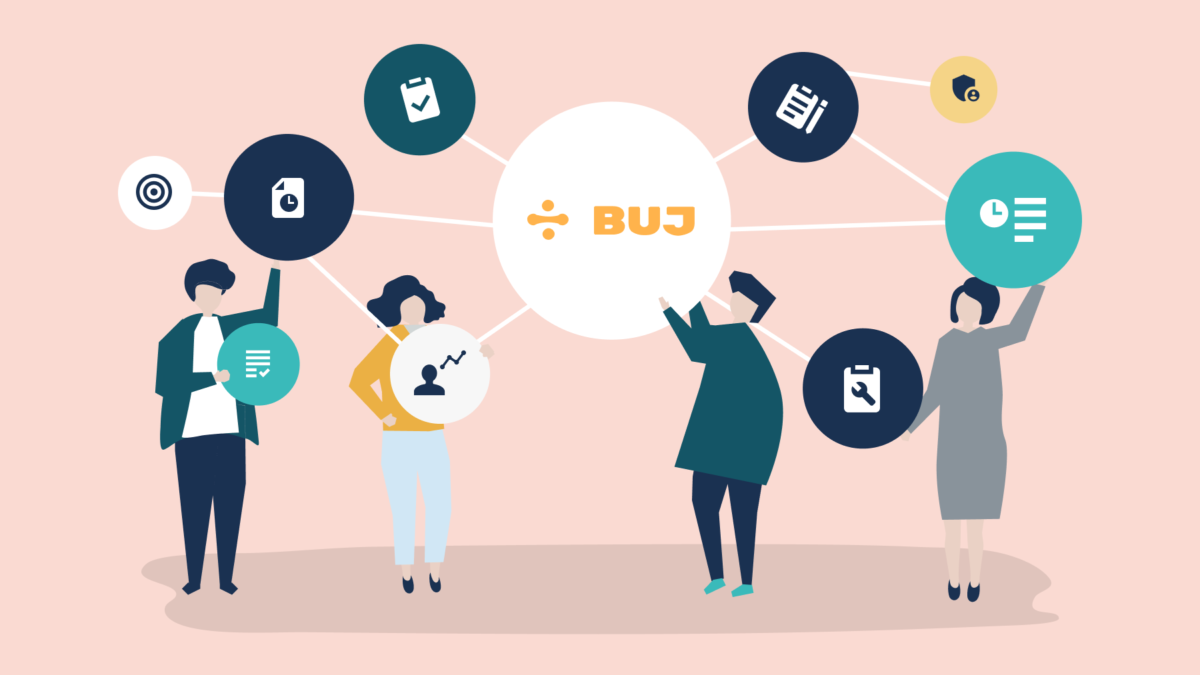 Make marketing campaign activities a joy instead of chaos
What sets successful companies apart is their ability to strategically overcome challenges, and digital marketing agencies are no exception. Here we show the main problems marketing agencies face when running campaigns, especially taking into account remote working commonplace as a result of the worldwide pandemic.
---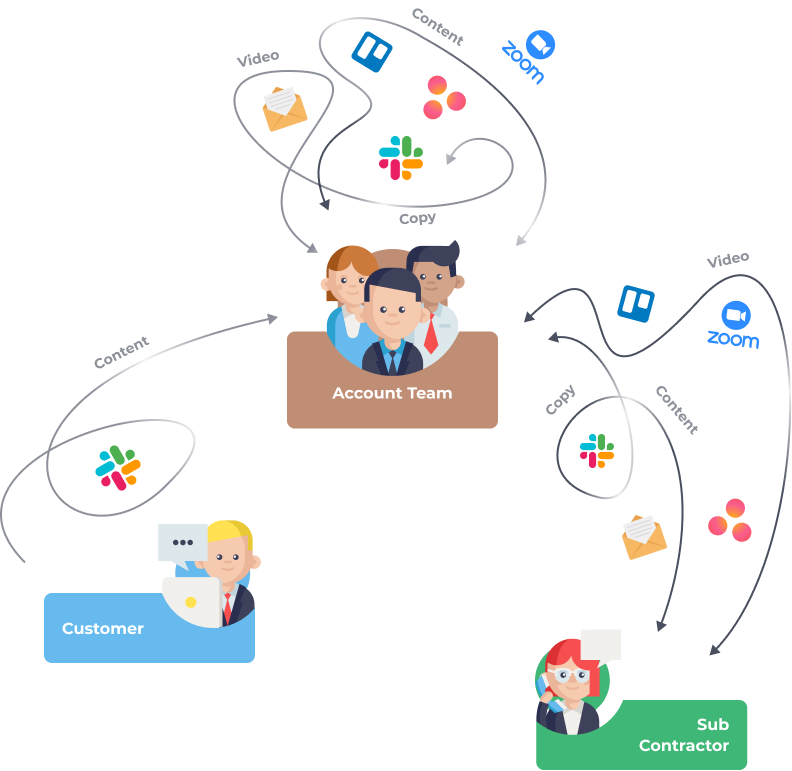 A lot of time is spent communicating and managing client relationship
Challenge in coordinating between the customer, contractor, and multiple internal teams
Tracking progress and recording decisions are done by using multiple systems that brings distractions and need to constantly copy information
---
The Solution
Running a marketing campaign is tough. Thankfully, there are working strategies and approaches we can use to overcome these issues and enjoy the full benefits remote working has to offer. Here is Buj's proposal: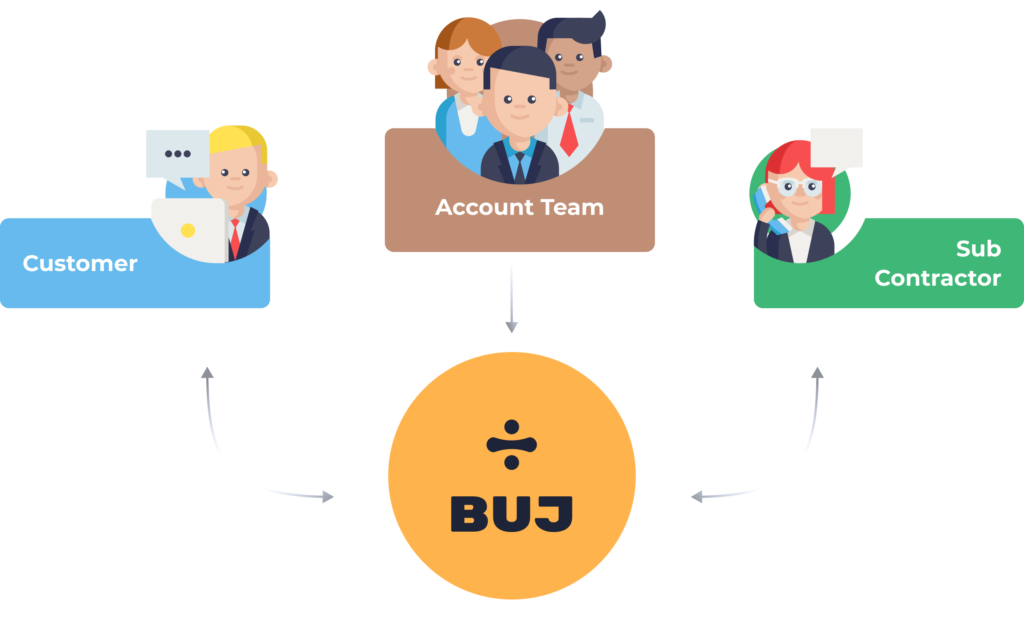 Collaborate within or across internal teams, customers, and content subcontractors in an organized way.
Ability to manage and track meetings, todos, tasks by stakeholders and internal teams and more in a single tool.
Real-time progress reports and status boards by teams, campaigns or a simple tasks list.
Buj makes campaign activities a joy instead of chaos, keep your time organized.
Buj brings discovery, delivery, execution, and tracking under one screen. No more switching between multiple apps.
Buj streamlines collaboration to help identify risks quicker to be able to rectify and avoid expensive redos.
Buj helps with faster delivery of campaigns, fewer errors, and a happier team and customers. Scaling a business is a joy with Buj!
---
What cross-team collaboration in Buj gives you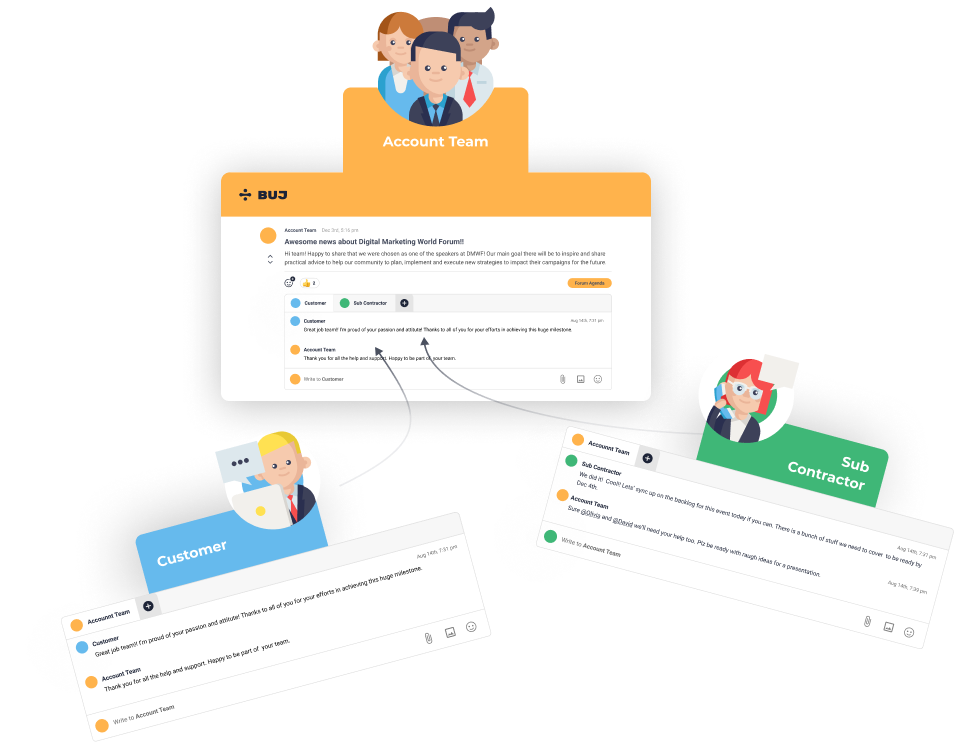 Have a structured discussion about campaigns, issues, plans, meetings or general news. Discuss it privately or with whole team – all conversations about same event are visually connected and save you from chaos.
Use audio- , video-messages and screen recording for faster and better feedback, demos or explanation where your colleagues are in different time zones.
Stay close to your teammates with virtual desks. Spontaneous desk-side brainstorms are still available!
---
How to use real-time objectives tracking in Buj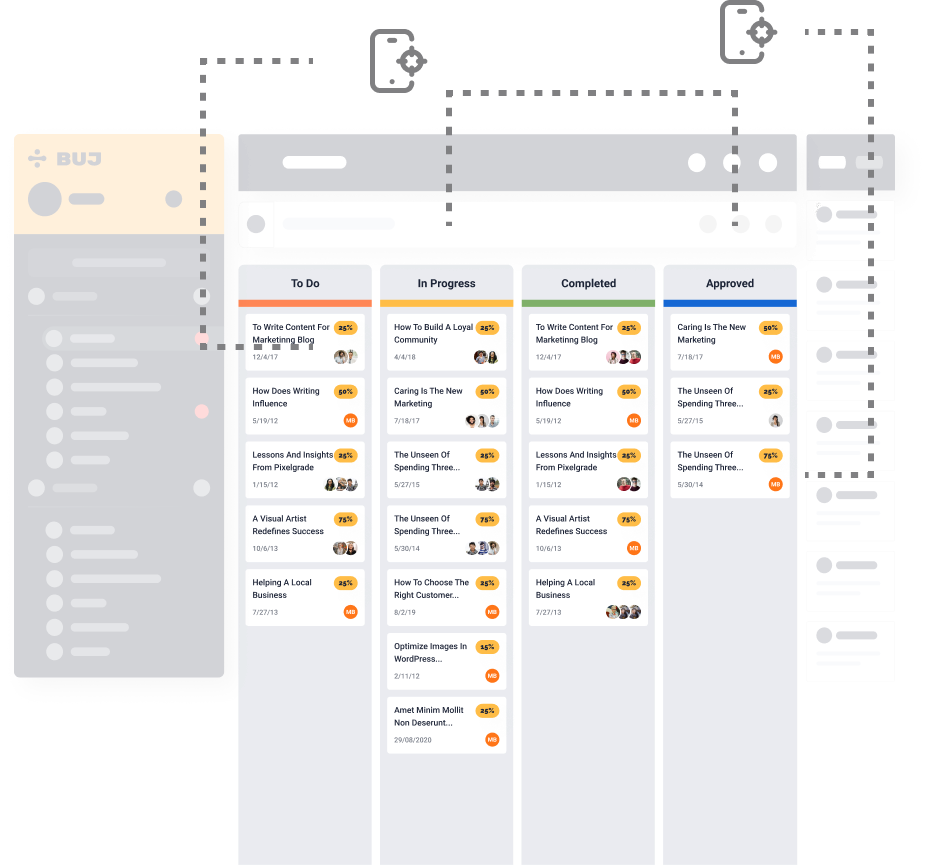 Take quick actions various tasks.
Naturally, track your work while you're doing tasks. See real-time updates for everything you're focused on.
Use dashboard view for tracking progress of your team, burning tickets, campaigns, clients or use it as personal ToDo list.
Align your teams with global company goals, or track personal objectives. No quarterly paperwork is required.
Tags In